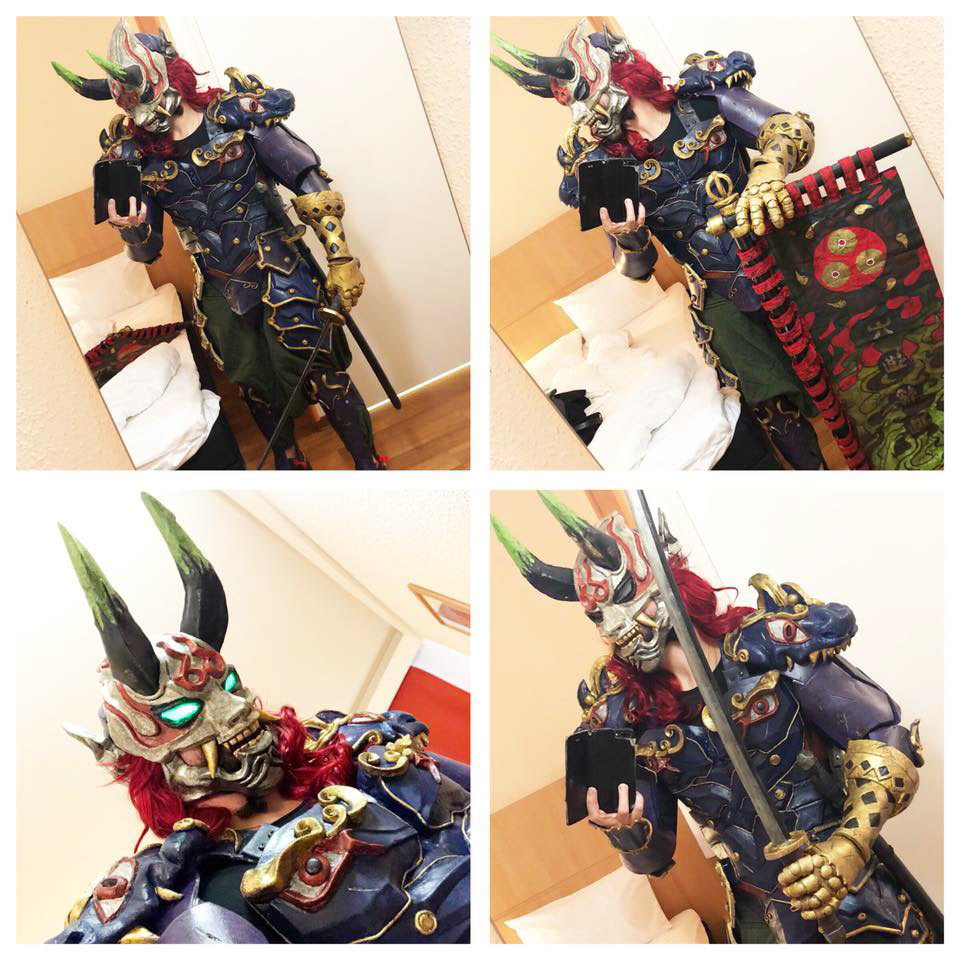 Yoshimitsu was on my to-do list for quite a while. If i´ld had to take a wild guess i would even say he was on the list from the very start of my journey. But most Skins were done too often, or they looked horrible. So this new SC6 Skin was the perfect fit for me.
It was actually planned to be my first collab-work with another Artist. She wanted to craft the flag.
But she let me down, days before i needed it/had to finish the Project. So in the end i sewn, painted and crafted it myself.

People probably know by now, that i usually add my own touch /design to my Projects.

Well i didn´t do that to Yoshimitsu.
It is by far the most accurate build i did so far.
I was still able to enjoy it and i´ll do that to future Projects more often.
Because of this new found motivation and decision to create more accurate builds, the idea for a new page has struck me. 
I will create an Independent new page where i can create everything i want and feel like to craft. I guess this will be the best way to satisfy my creativity.