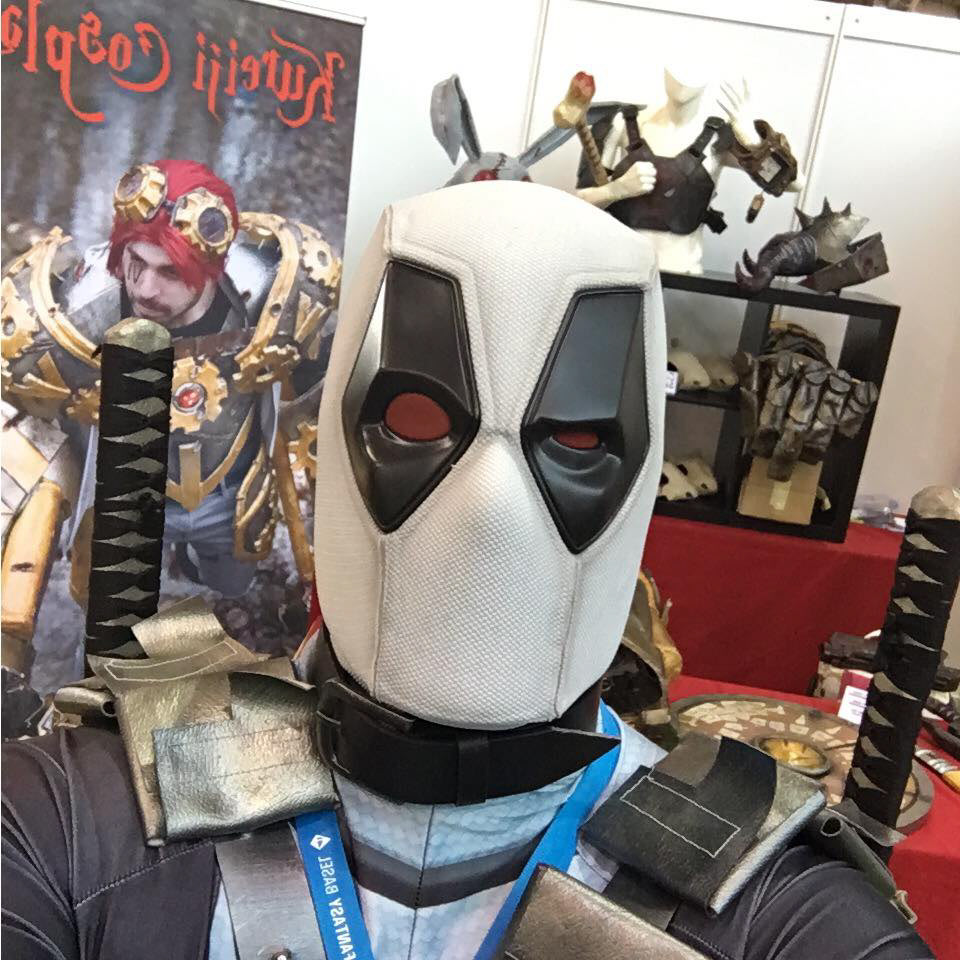 Another Deadpool :D
Jup i love this character from Marvel, you could say it is one of my favourite there is in particular. If i counted right this is my fifth version/attempt of Deadpool!
It's the first X-force Version though. It's grey/black with red eyes, symply explained. 
The mask was NOT made by me. Illustrastudios from Spain did the Job. I told them exactly what i wanted, gave them pictures and wanted the expressions to be changeable via magnets.
THEY NAILED IT
I really love the mask. Okay it's pretty hard to breath while hours are passing, but that's more or less normal. This was the most expensive prop i ever ordered, but besides of spandexsuits i craft most of my Props by myself anyway. So for once i wanted to support another artists work.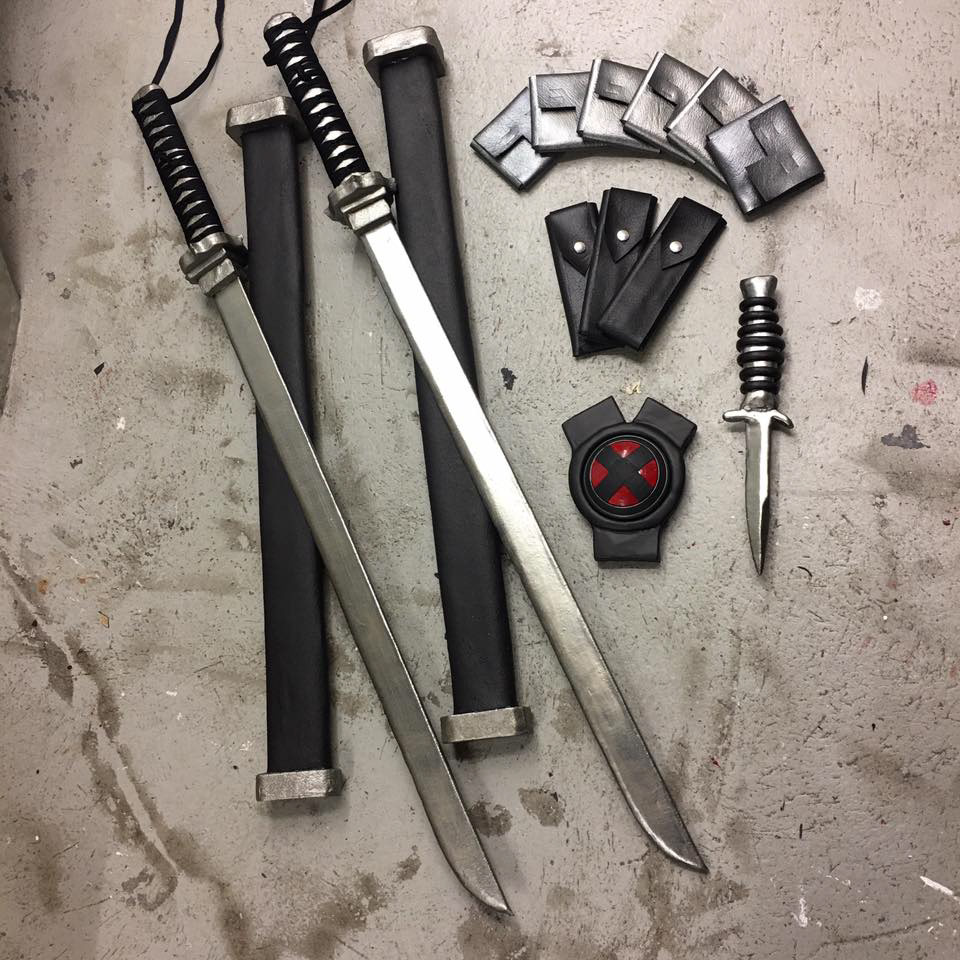 Most of the other Props for this Cosplay i crafted by myself as usual. Shoes and other details are missing on this picture which i crafted myself as well.
Swords with a wooden core, knife with a foam core and pouches out of fake leather.