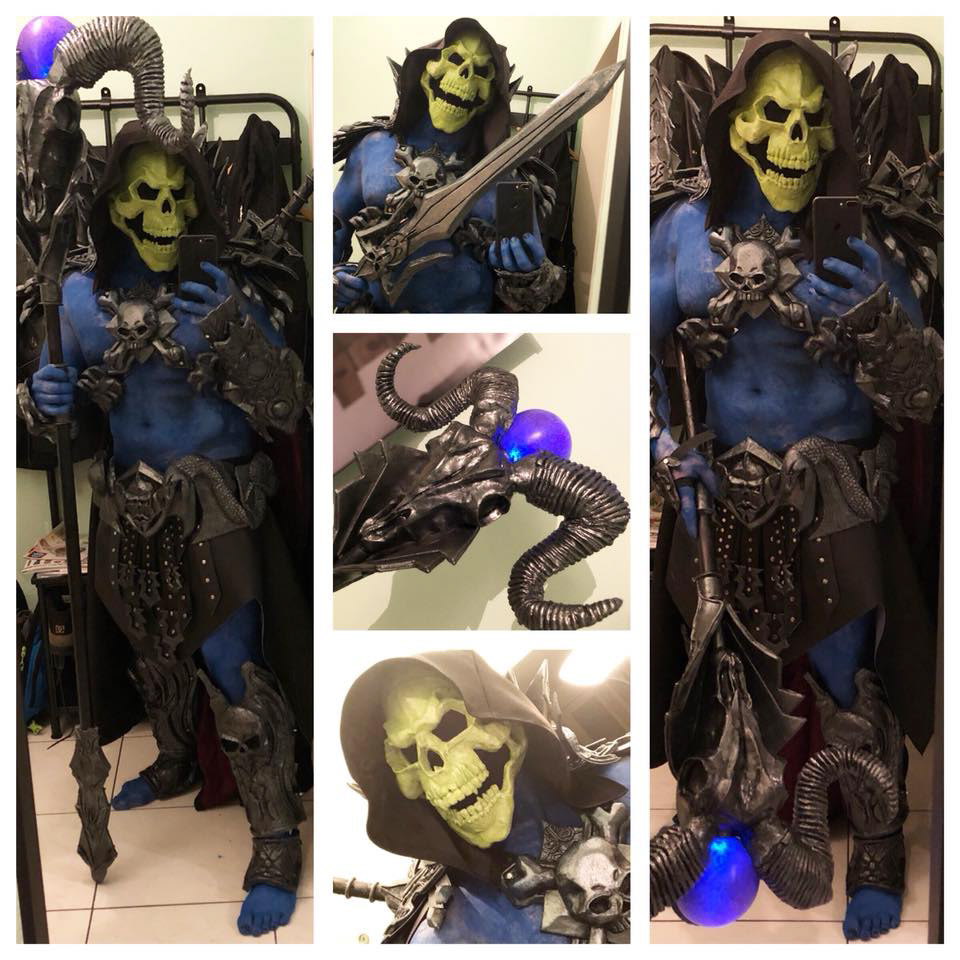 I began this Project by the end of January 2018. But since i had to move my flat/Appartement twice after that, Skeletor took longer than i expected.

By the end of April 2018 it was done!
I'm pretty happy with the Outcome. I think i didn't even pay that much Attention to Detail at the Necromancer. So Skeletor is probably my new best work?
The costume was crafted with 4 Kinds of different Worbla. Finest, Black, Pearly and Meshed!
I crafted an second/different skull and both Versions have moveable jaws!
I also crafted blacklight into the Weapon which reacts to the Color of the Skull, and to my UV-contacts.