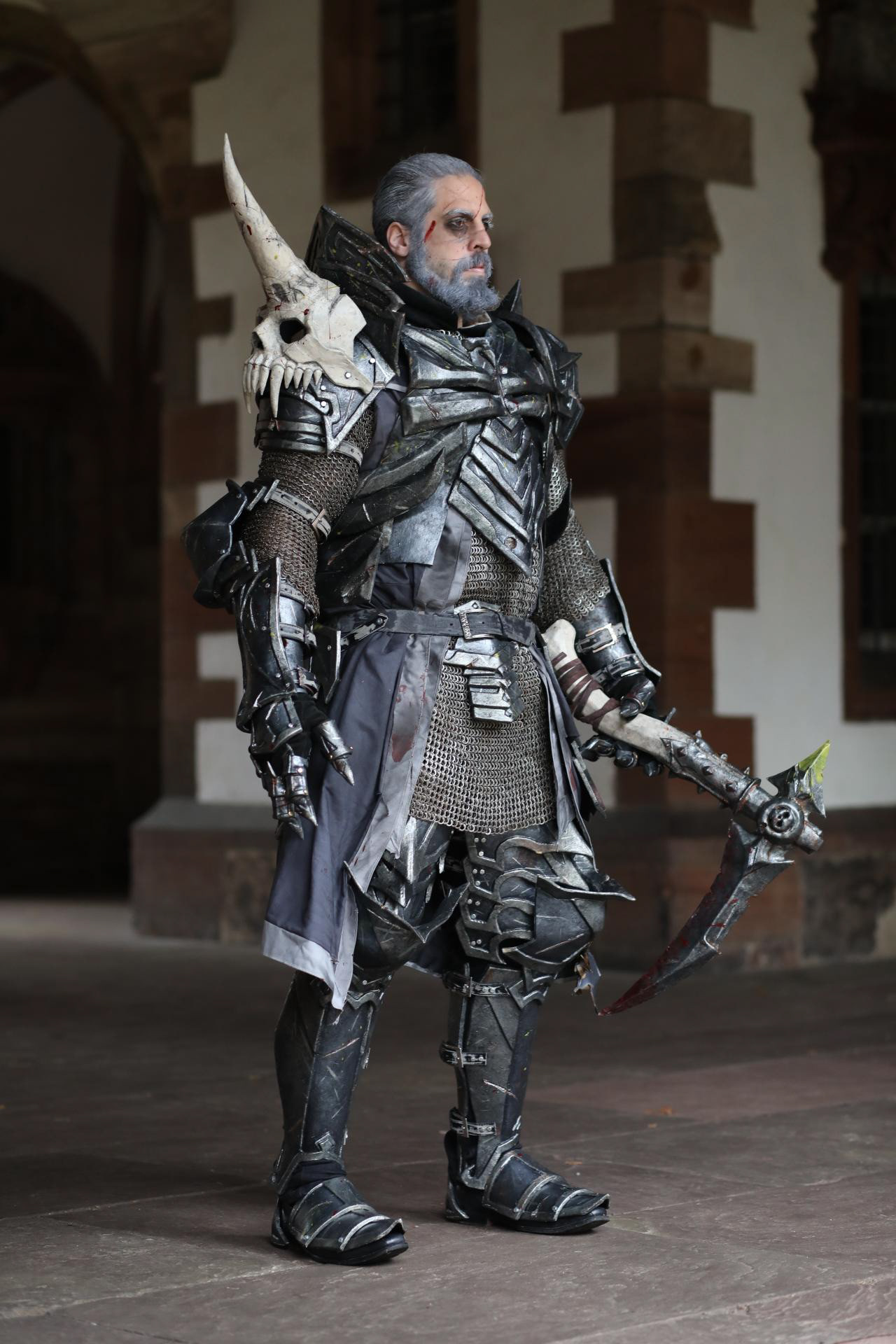 The Necromancer from Diablo 3 is next to Vi my most time and money consuming Project.
Different than Vi, the Necromancer has a lot more attetion to detail and is way better crafted.
Thanks to mamike.ch and Freakatorium this Project costed me around 1'200.-. If they wouldn't have helped me out financially it would have costed me even more and i wouldn't have been able to finish it in time for the automn Conventions.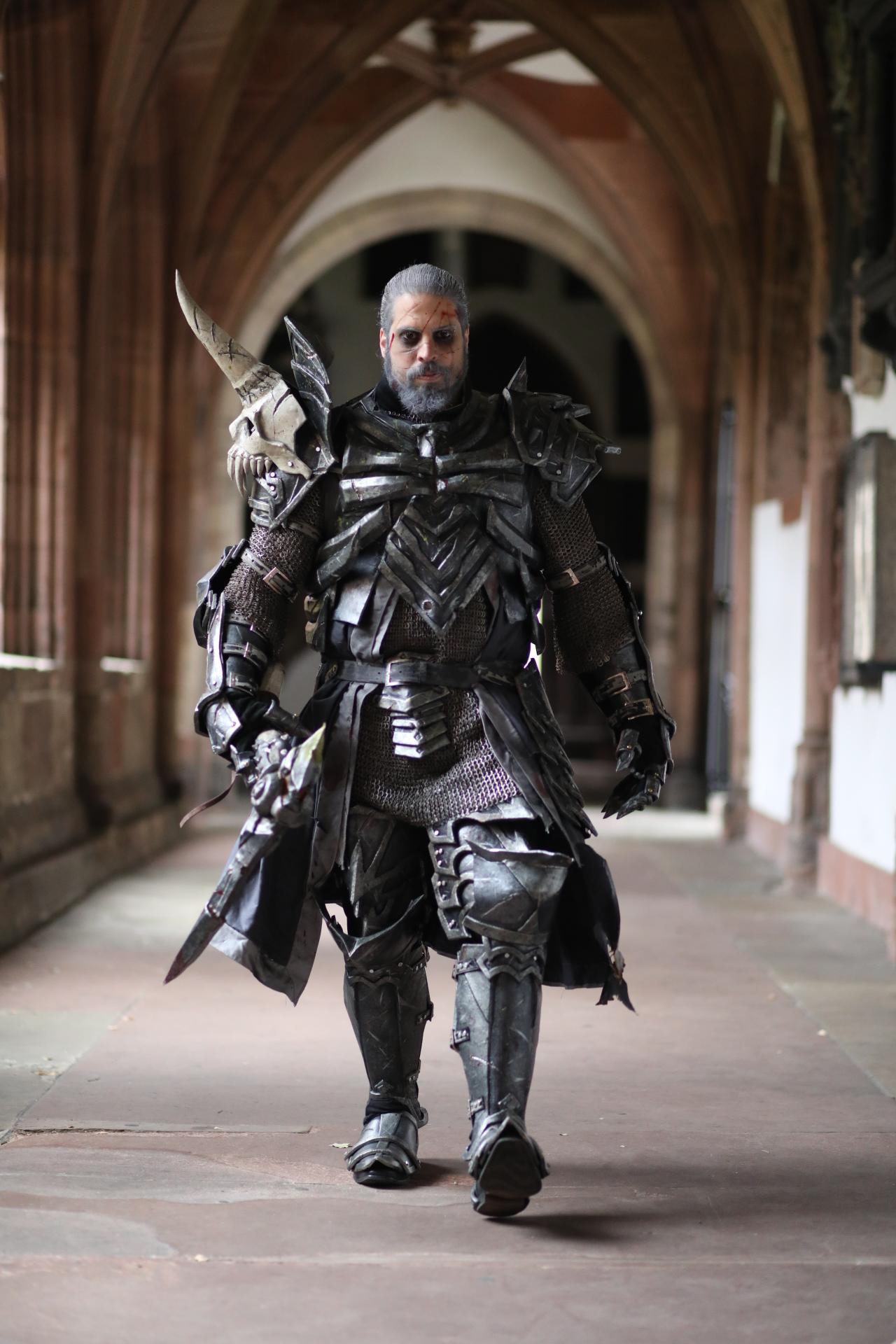 The Costume weights around 34 Kilogramm if i remember correctly. The longest time i wore it was in London last year. I wore it for around 9 hours, which was the absolute max. I was pretty beat after that.