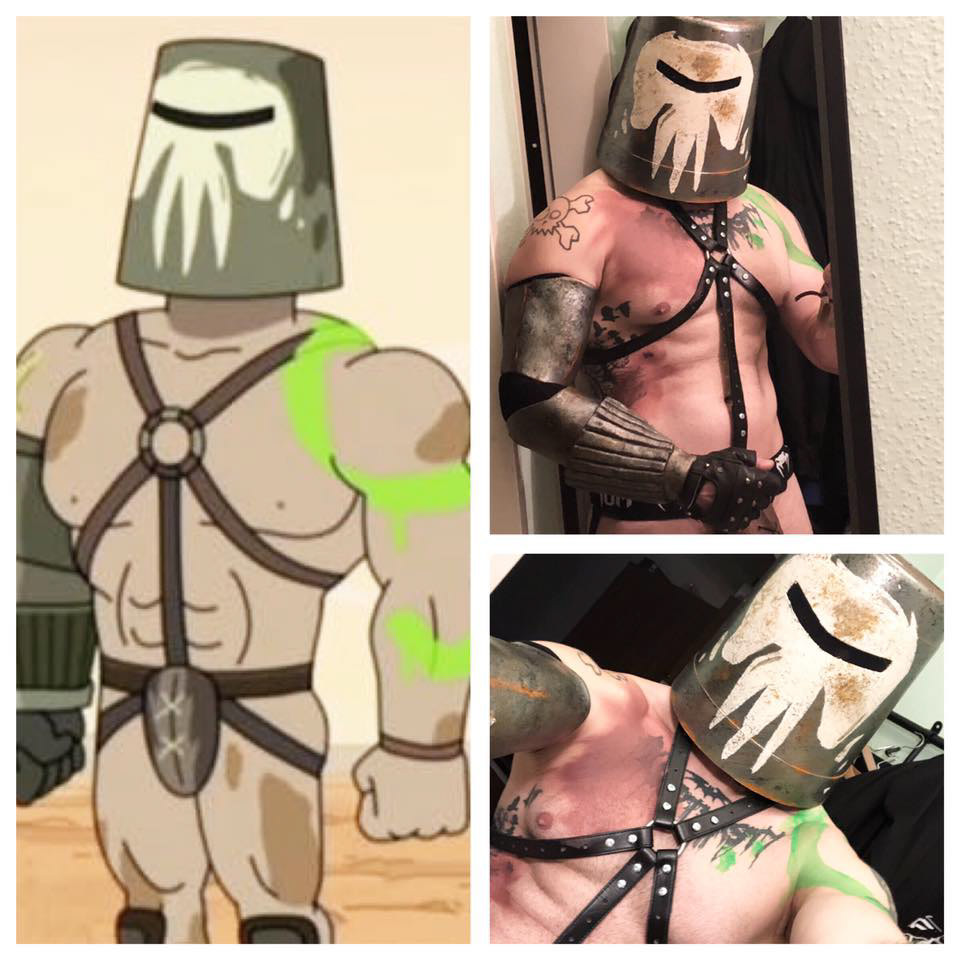 Hemorrhage is a character out of Rick&Morty Season 3 for those who didn´t know that already.
You can only see him in one single Episode so far, but i really liked him. He is brutal but also hilarious at the same time.
So i needed to craft the costume. Yes, also the harness is made by me. The costume obviously didn´t take much time to craft. But i had to grin the whole way through it.
It´s by far not the only costume from me that Shows Skin. So i didn´t mind that aspect at all.