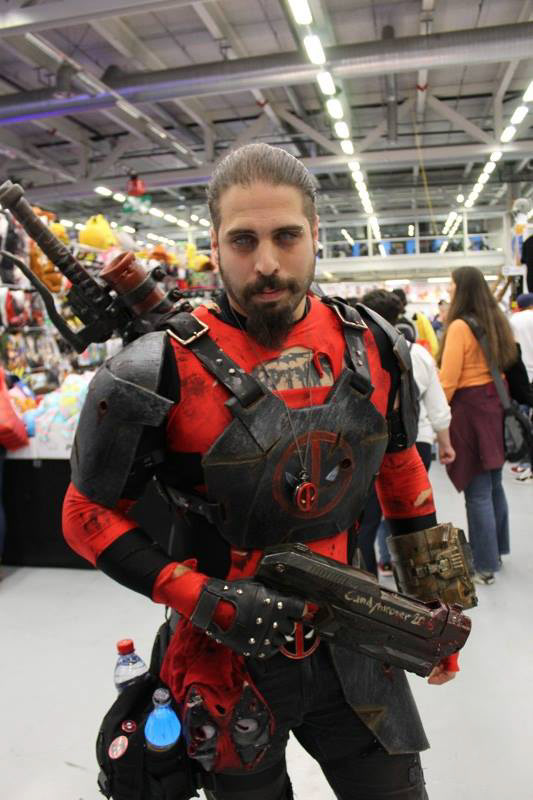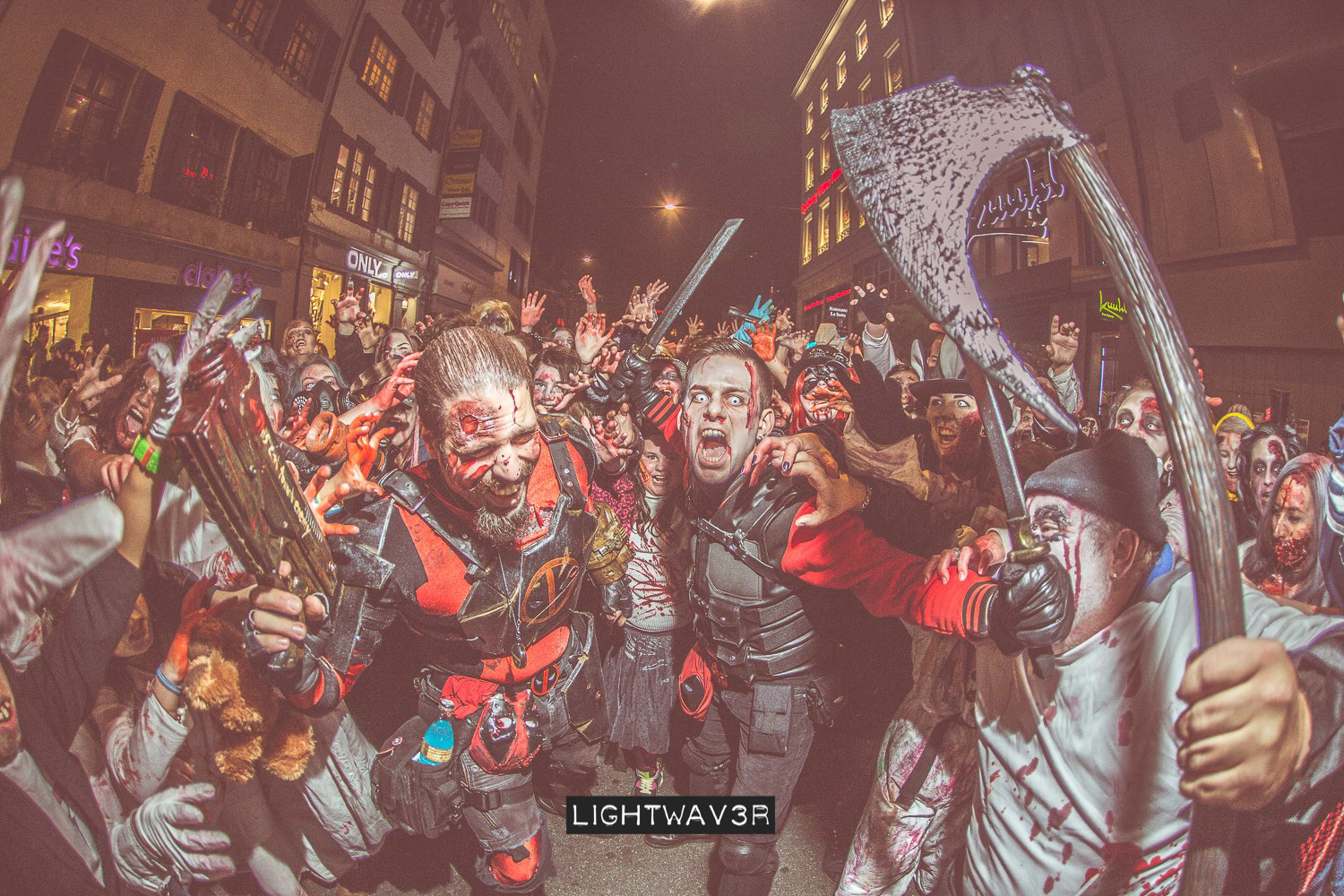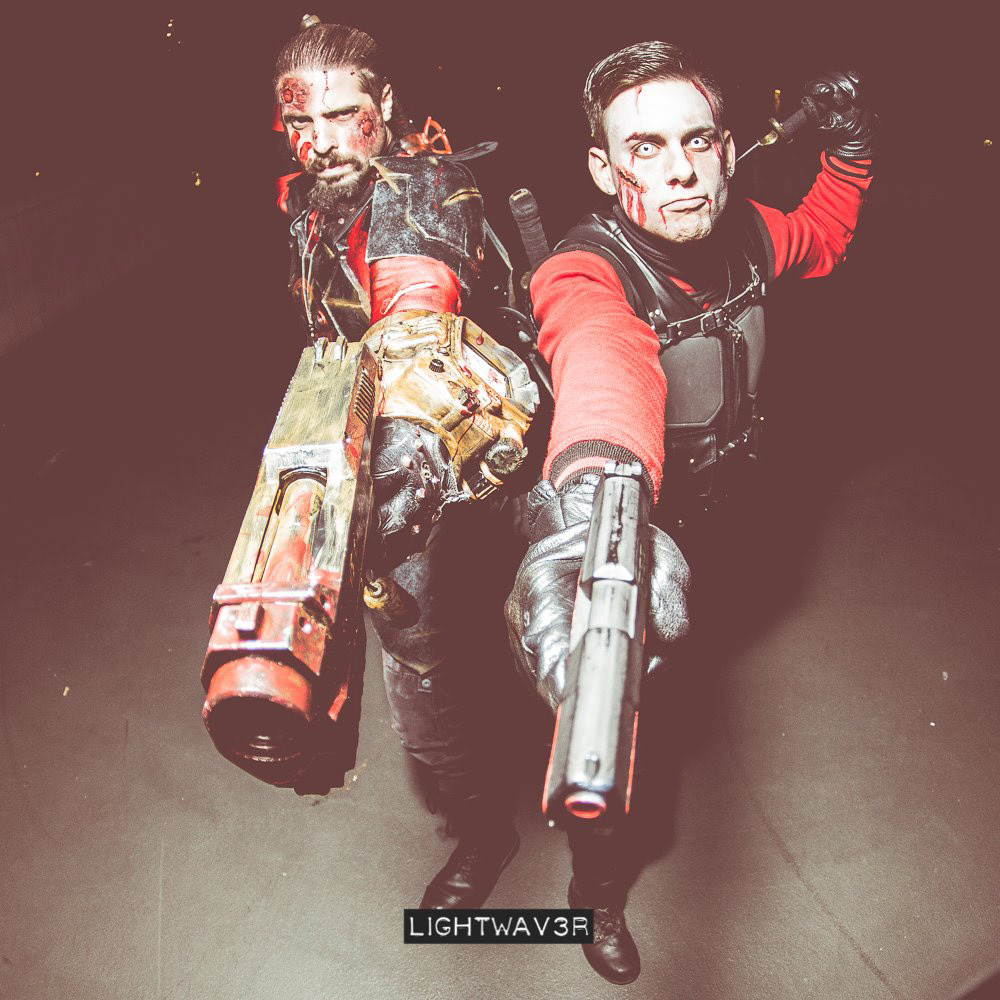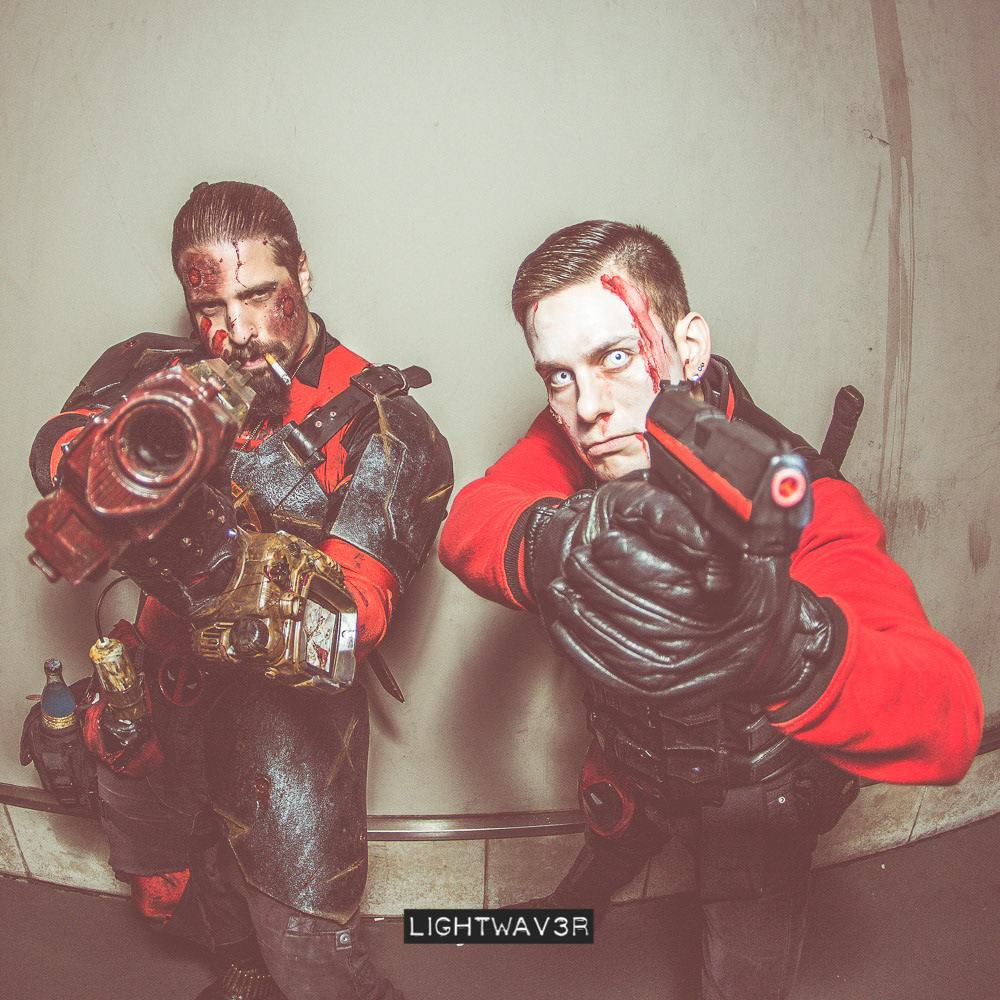 This is one of my favorite Projects so far. Originally, i just created this in like 2-3 days, because the Costume i wanted to bring to the Event back then, was way to heavy for a 1-day Con. So i came up with something more comfortable. It's a mash up between the game "Fallout" and the Marvel character "Deadpool"

Most of the parts are made out of Worbla (Finest Art).
I even made a replica of the nuka cola Quantum that i can light up, thanks to led's i attached underneath. The bottle is an actual Coca-Cola bottle that i patched up with the Fallout-Ingredients sign.

The Pistol isn't selfmade, since i had to be fast with this Project i bought a NERF-GUN and painted it. It's still full functional though.

By far my personal favorite Costume to wear in 2016.