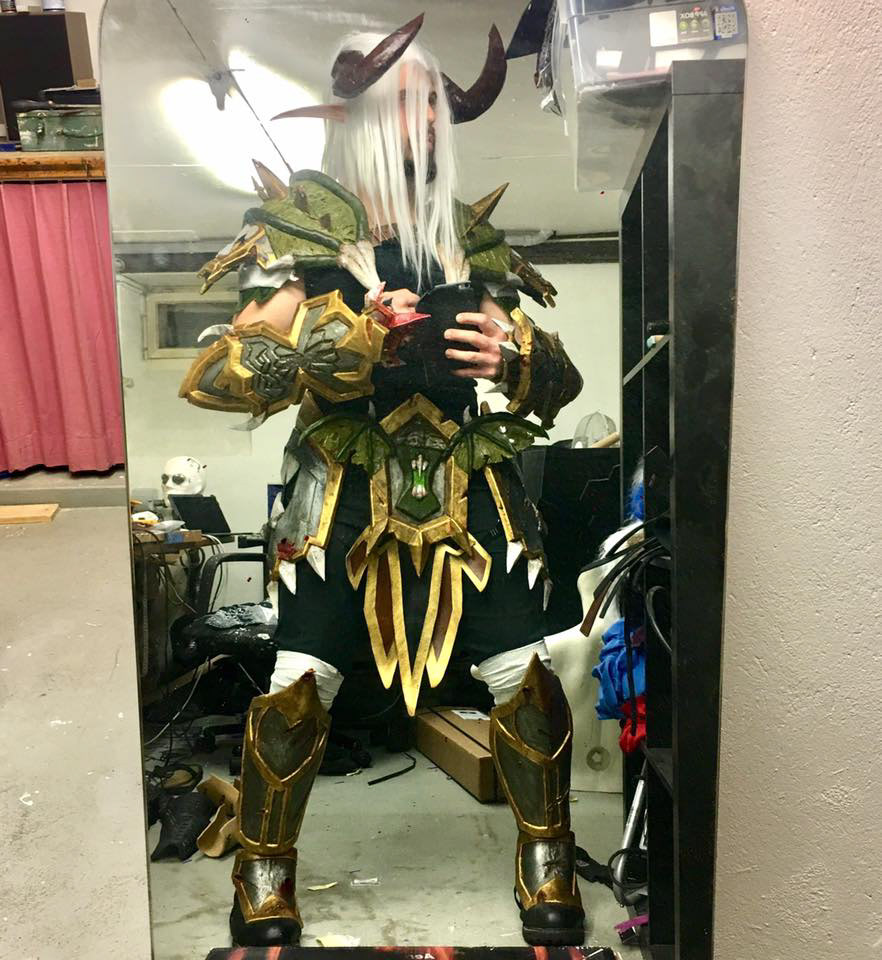 Yeah i know :D i need to find time to shoot my Cosplay one day! I post a lot progress and selfie pics...
But yeah! Let's talk about my parenthood Project for Worbla.ch 2016/2017.
This is the first Cosplay that was backed up almost entirely by someone else than myself. Means i normally pay for everything myself (i work 100% as a Chef in "Real Life"). But i was one of the 6 lucky people that won 1 year of financial support for 1 Project, and this is it. 
The Demon Hunter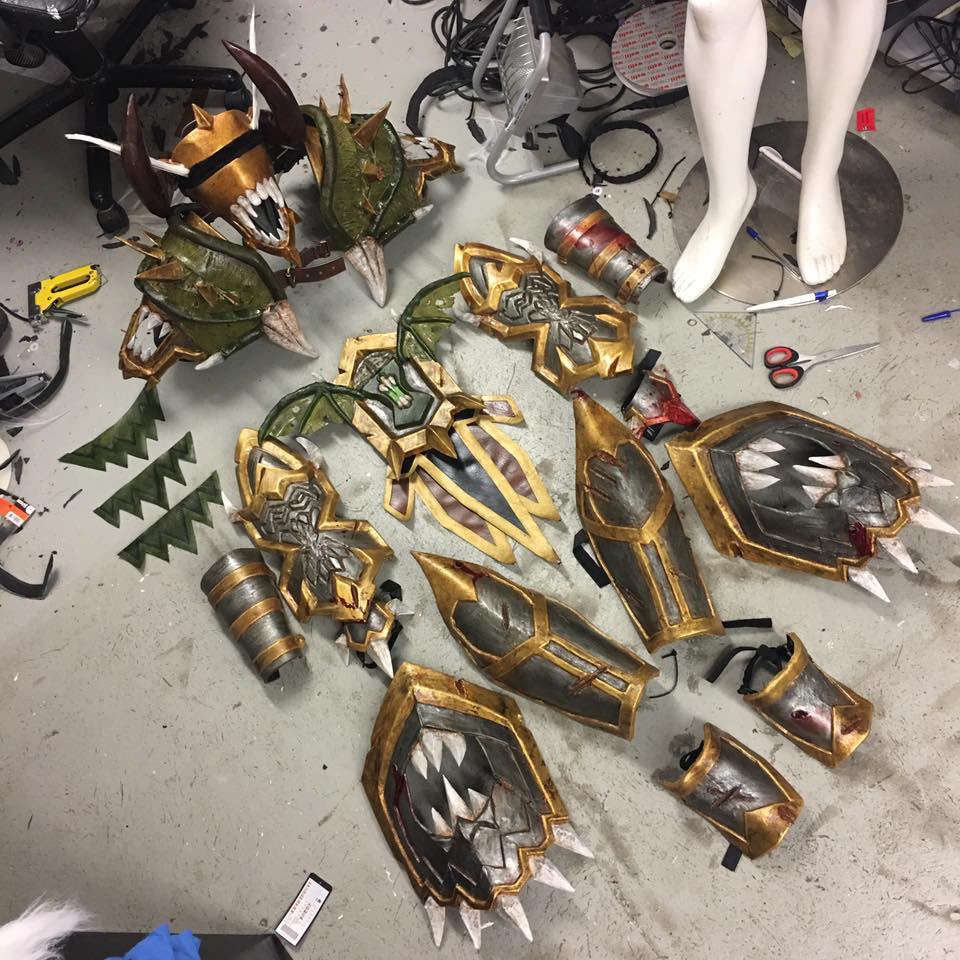 As you can tell most of the parts where made out of Worbla, with a foam core. I also used fake leather for some details, like the belt parts and some decorations for the pauldrons.