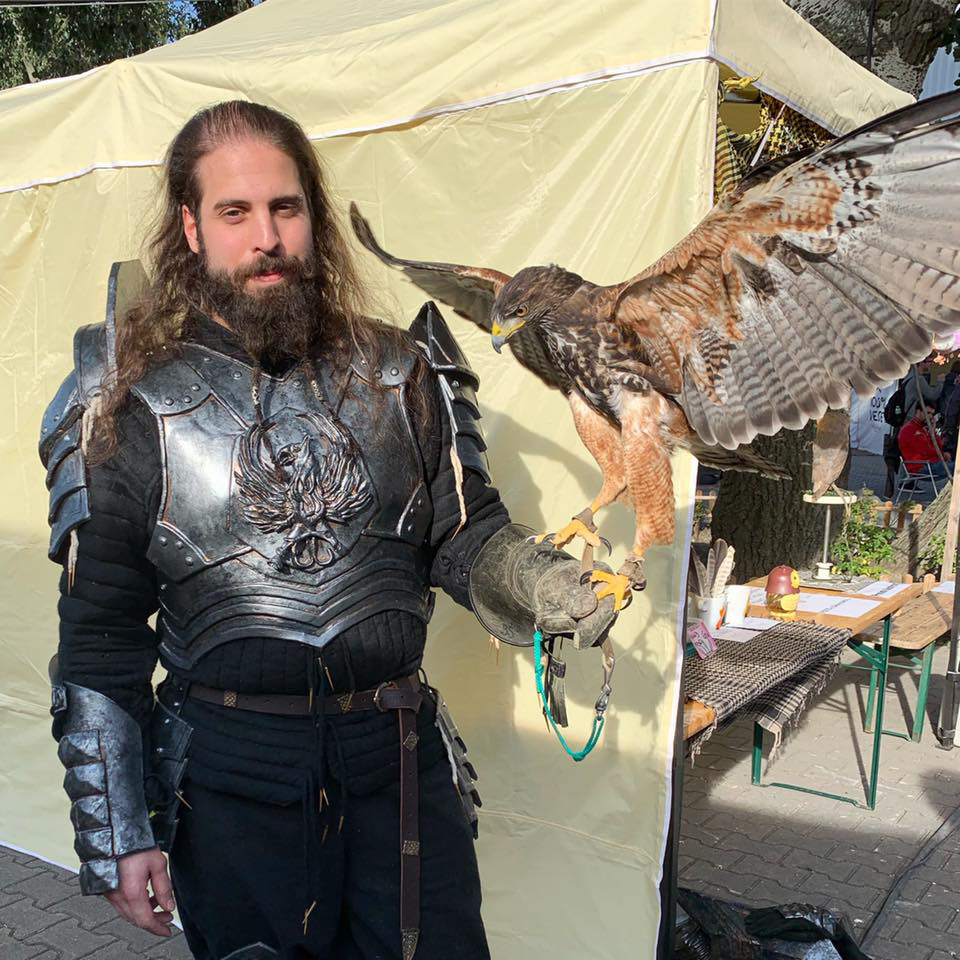 So since Dragonage is one of my favorite Videogame franchises, i had to Cosplay something out of it.

Blackwall seemed to be the most Fitting one for me. Build took me some months since i'm still working fulltime as a Chef. But at least it came out Pretty nice i think. For a "heavy armor" piece, the movement is quite good. A lot better as the Necromancer was, but then again this one doesn't have as much armor. It's still warm in it of Course, cebause of the gambeson for example.

This shot with the eagle was taken in Bratislava, at Comicssalon. Small but super nice Convention and People. Met some new and known faces. Since i made a lot of new Friends there i guess i enjoyed this con the most so far.