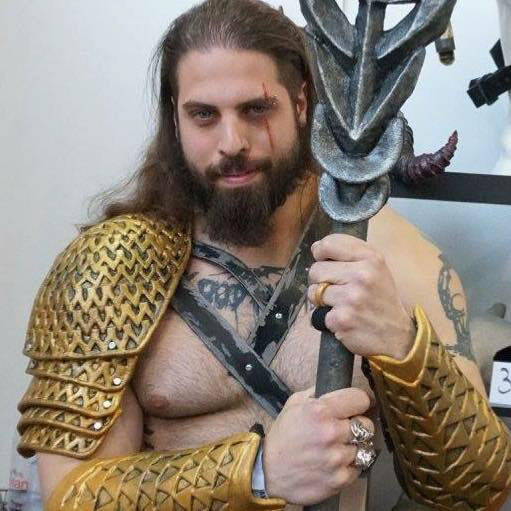 One of my first Projects from 2017.
First i didn't even intended to do this Cosplay. People on social media and on the street kept telling me that i would be an awesome match for it though. After several weeks have past and people didn't gave up on the idea i surrendered XD. 
I'm not sorry though. While crafting the weapon i began to love the idea.
After some days of work spread over several weeks while working on two other projects, Aquaman was finally done and presentable. I wore it one day at Fantasy Basel 2017. People loved it and seeing it complete and gettin' those lovely reactions of yours i really began to love it too.
Especially since i'm not perfectly in shape there (no time for gym) i still felt comfortable and awesome thanks to you :D
Was a really great expirience! 
Picture was cropped out from a shot that Kaerimiru Arts took at my booth at Fantasy Basel 2017